---
KaterGames XL Gaming Mousepad - Mousetrap for more comfort
Gamers in particular depend on the precise reaction and precise aiming of the gaming mouse. In addition to a high-quality mouse, other factors also play a particularly important role here. Our "Mousetrap" mouse pads are ideal for the individual needs of gamers and, thanks to their excellent quality, meet even the highest demands. Available in many different designs so your own needs are met.
Designs that inspire
Of course, a mouse pad should not only meet the personal needs of a gamer. The design also plays a particularly important role. For this reason, we offer you a great selection from many different design variations. From standard and premium models to soft colors to very interesting and colorful variations, the right mouse pad can be found for every taste. The clean processing of high-quality materials ensures that the colors shine beautifully and do not fade even with intensive use.
Numerous design variants to choose from
Intense colors that stay vibrant
Designs adapt perfectly to the rest of the interior
High-quality materials
KaterGames - mouse pads for gamers
Every KaterGames Mousetrap is impressive because of its many great advantages. For example, a non-slip underside ensures that the mousepad stays exactly where it should. The high-quality material is particularly robust and durable. In addition, it is also no issue if the mouse pad needs to be washed. In the following we want to show you a few highlights: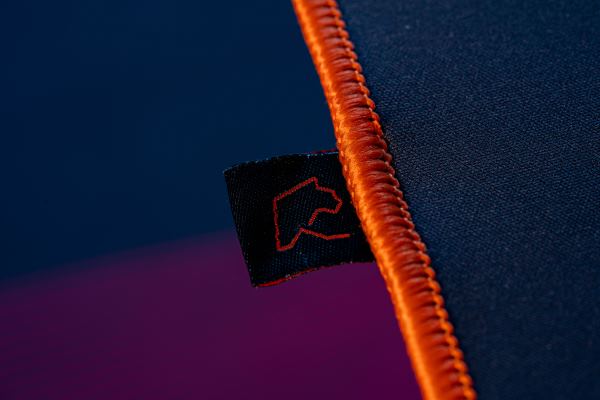 Sewn edges
The edges are completely and very carefully sewn around the mousepad. This means that, unlike many other models, the edges do not fray. The Mousetrap from KaterGames remains durable inside and out.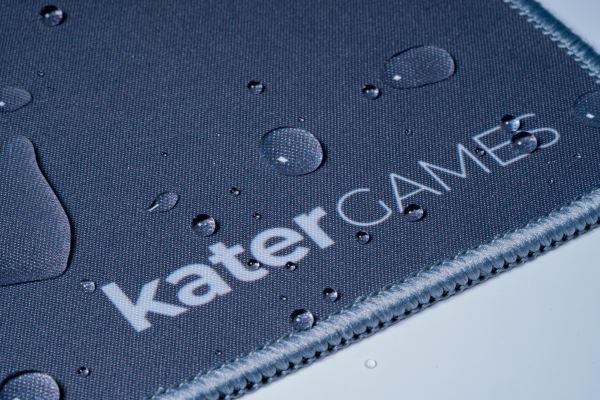 Perfect surface
The surface harmonizes perfectly with the requirements of a gaming mouse. This is the only way that you can aim better while playing and react more effectively in games. Thanks to the size of 90 x 40 cm, your keyboard also has a firm stand and can be optimally positioned on the desk. Gaming has never been as comfortable and precise as with this gaming mouse pad. In addition, the surface is completely water-repellent.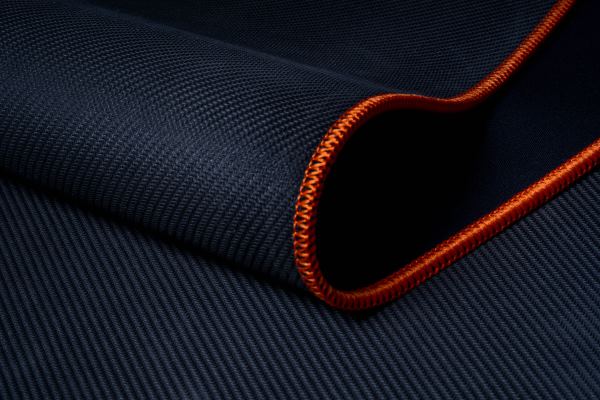 Non-slip underside
When gaming, it is important to enjoy the highest possible comfort. Depending on the game, every click has to be accurate in order for you to really belong among the best. This is ensured by the non-slip underside of the mousetrap. This ensures that both mouse and keyboard have a firm footing and that you can enjoy the highest possible comfort when working or gaming. The thickness of 3mm also ensures that small bumps are evened out.
Advantages that inspire:
Water-repellent and washable
a size of 90 x 40 cm offers space for keyboard and mouse
3 mm thick, compensating for any unevenness
Perfect surface for precise gaming
Non-slip underside for a firm footing
Great designs for all tastes
Sewn edges prevent fraying
Order Mousetrap mouse pad online
If you are looking for the perfect XXL mouse pad, you are at the right place at KaterGames. We offer you a great selection of numerous designs at unbeatably attractive prices. Thanks to the excellent quality, you will have years of fun with your XXL mousepad even with intensive use.
Do you have any questions about our Mousetrap? We look forward to hearing from you and are happy to be on hand with help and advice.
---